Pre-Prep Academy 2017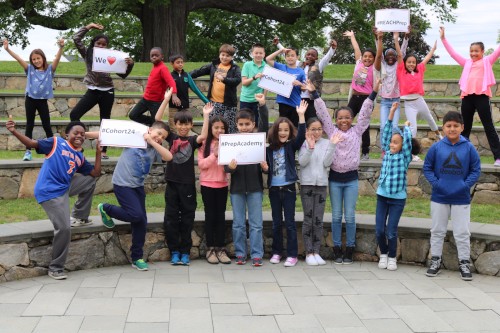 To prepare our new class for Prep Academy, a rigorous 15-month academic program, the students of Cohort 24 will attend three Saturday sessions this spring at The Greenwich Country Day School – May 20, June 3 and June 24. Students will have a chance to get to know one another, as well as take classes in English, technology and math. These introductory sessions help the new students become familiar with the expectations and academic rigor of Prep Academy. Learning together on Saturdays is just the beginning of their 15-month Prep Academy journey.
On June 24, Cohort 23 students will meet the younger students and take on a leadership role as mentors. They will serve as official buddies for Cohort 24 and give them advice on ways to take advantage of every opportunity that Prep Academy offers its students. The summer session runs from June 26 – August 3. Please contact us if you would like to visit.