REACH Prep Welcomes Cohort 24!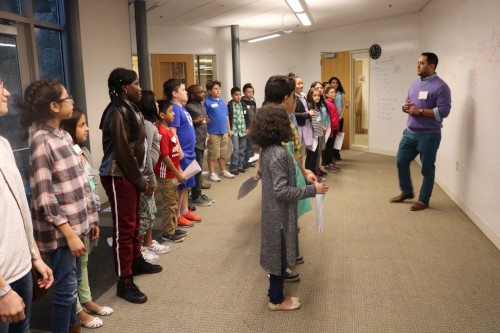 This spring, REACH Prep admitted its newest cohort of students. We are thrilled to begin this 12-year journey to college graduation with our newest students and their families. Cohort 24 is comprised of students from an array of public schools across Fairfield County, Westchester County and the Bronx and includes representatives of 15 different countries: Brazil, Colombia, Costa Rica, The Dominican Republic, Ecuador, Ghana, Guatemala, Guyana, Haiti, Jamaica, Mexico, Peru, Poland, Uruguay and the United States of America. We thank the schools, teachers, community-based organizations and REACH Prep parents who helped us find this vibrant and talented group of young students!
REACH Prep held Orientation in May to welcome families to the REACH Prep Community and to introduce the first phase of our program - Prep Academy. Parents and students from Cohort 23 warmly welcomed new families and shared nuggets of wisdom. Cohort 24 will continue their orientation sessions this Spring leading up to the beginning of Prep Academy on June 26th. Our staff, faculty, advisors (which include REACH Prep Alumni) and Cohort 23 students are thrilled to spend the upcoming summer with Cohort 24.
If you are interested in learning about or partnering with REACH Prep, please contact Fiorella Velasquez, Director of Admission & Enrollment, at fvelasquez@reachprep.org.