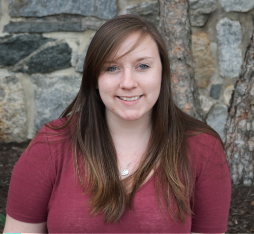 Betsy Pacey
Director of Prep Academy and Placement
bpacey@reachprep.org
Betsy grew up in Illinois and received her Bachelor of Arts in Educational Studies from Illinois Wesleyan University. After moving from Illinois to Connecticut, Betsy completed her graduate studies at Long Island University in Special Education. She has taught a variety of age groups ranging from 3rd-6th grade. In 2016, Betsy joined the REACH Prep faculty teaching English at Prep Academy. In her role she oversees all aspects of REACH Prep's 15-month Prep Academy program beginning at the end of our students' 4th grade year through the summer before their 6th grade. In addition, she maintains high academic expectations and a strong community that will prepare and support the students as they enter independent schools where they are placed. Betsy has a passion for education, setting high expectations and helping students achieve their goals. One of her favorite things about working with children is seeing them grow and change over the course of a year, and helping them find pride in the work they do.