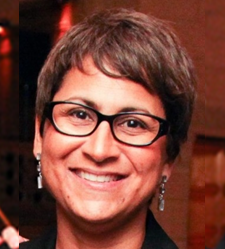 Gina Lucas
Chief Executive Officer
glucas@reachprep.org

Gina previously worked at The TEAK Fellowship, an educational access and college success organization in New York City, where she served as the Deputy Director from 2011-2014 and the Director of Post-Placement from 2003-2010. Prior to TEAK, Gina worked at Prep for Prep overseeing public policy projects and at the Advocates for Children of New Jersey, a statewide advocacy organization where she focused on issues and policies affecting Newark's children. Gina also worked in New Jersey at the Victoria Foundation and the READY Foundation. She currently serves on the Board of Directors for Camp Sloane YMCA. Gina graduated from Trinity College with honors and earned a Master's degree in Public Administration from Seton Hall University. Gina joined REACH Prep in 2015.