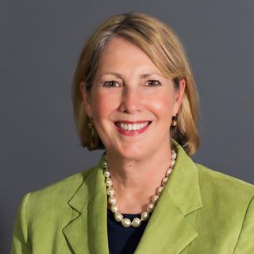 Jennifer Christensen
Director of Development
jchristensen@reachprep.org
 
Jennifer previously worked in Advancement at New Canaan Country School where she was part of the team that raised $23 million for endowment, campus development and student programs. She also worked as Director of Strategic Marketing at The Forman School, a boarding school for bright students who learn differently, and Director of Development for The Osborn, a non-profit continuum of care community. Prior to moving into the non-profit world, she worked in marketing and corporate communications for clients in the financial services industry, including American Reinsurance, MasterCard, UBS, and The Hartford. Jennifer was a "lifer" at Westtown Friends School in Pennsylvania; she graduated magna cum laude from American University with a double major in Anthropology and Linguistics. Her volunteer work includes serving as president of the Rye City Lions Club, Chair of the Point o'Woods Community Fund, and Vice President of the Ridgefield Chorale.