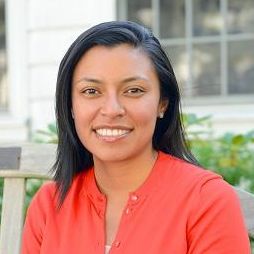 Rosa Ortiz
Deputy Director
rortiz@reachprep.org

Most recently, Rosa served as REACH Prep's Director of Administration and Finance from 2011 through April 2020 focusing on strategic management related to operations, technology, human resources and finance. Rosa also served as REACH Prep's Program Director, providing strategic support for the organization, and academic guidance and advocacy for students from 2006 through 2010.
Rosa holds a Certificate in Business Excellence from Columbia Business School, a Master in Public Administration from NYU's Robert F. Wagner Graduate School of Public Service, and a B.A. in Sociology from Boston College. Rosa's commitment to access and equity for underserved populations includes work with the NYC English Language Learner Consortium, providing support to over 100 charter schools, and as a research assistant at NYU Wagner's Women of Color Policy Network. Rosa was a StartingBloc 2008 Fellow, Education Pioneers 2010 Fellow, and participant in the 2014 Zoom Foundation's Leadership Development Roundtable for young leaders in Connecticut.