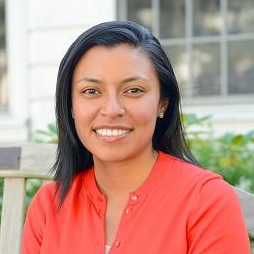 Rosa Ortiz
Director of Administration and Finance
rortiz@reachprep.org

Rosa previously served as REACH Prep's Program Director, providing strategic support for the organization, and academic guidance and advocacy for students from 2006-2010. Rosa pursued a master's degree in nonprofit management and public policy prior to re-joining the REACH Prep team in 2011. While in graduate school, she worked for the NYC English Language Learner Consortium, providing support to over 100 charter schools and was a research assistant at NYU Wagner's Women of Color Policy Network. Rosa was a StartingBloc '08 Fellow, Education Pioneers '10 Fellow and participant in the 2014 Zoom Foundation's Leadership Development Roundtable for young leaders in Connecticut. Rosa holds a Master in Public Administration from NYU's Robert F. Wagner Graduate School of Public Service and a B.A. in Sociology from Boston College.