2018 Private Day and Boarding School Fair Benefits REACH Prep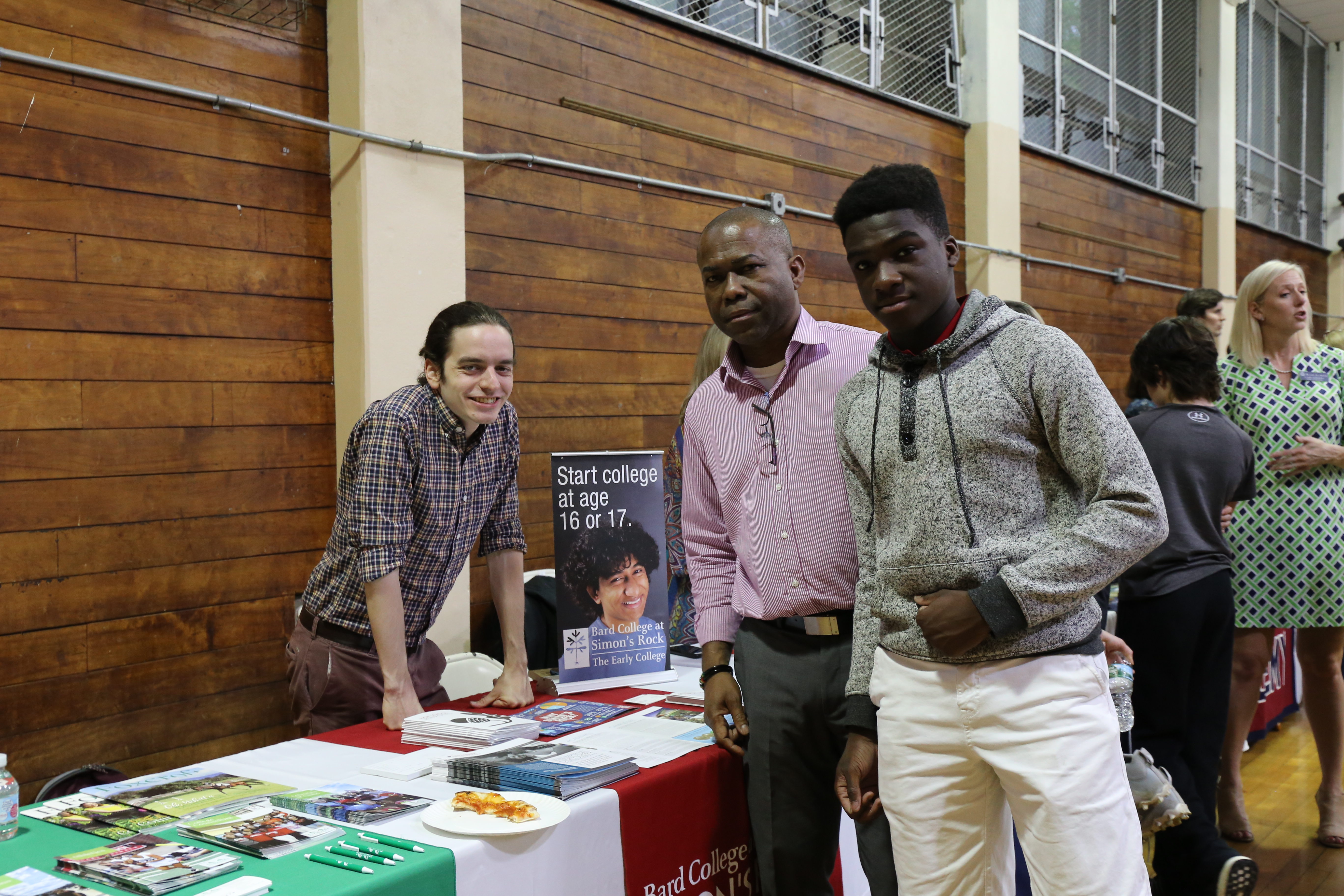 Greenwich Education Group hosted its ninth annual Private Day & Boarding School Fair on May 15 at the Eastern Greenwich Civic Center in Old Greenwich, CT. We are grateful for our continued partnership with Greenwich Education Group, and we are thrilled to receive a portion of the proceeds from this year's event to help support our programming. 
More About the 2018 Private Date & Boarding School Fair
The fair once again served to acquaint families with top-ranked independent day and boarding schools from throughout the United States and Canada. Representatives from nearly 100 schools were on hand to speak with prospective students and their families. More than 300 prospective students and parents from Fairfield, New Haven, Westchester and Putnam Counties; New York City and Long Island attended the event. One parent remarked, "The fair was the highlight of my son's week–he just loved exploring his options for high school."
Victoria C. Newman, Founder and Executive Director of Greenwich Education Group, summed up her company's objective by stating, "Our goal is to ensure that families become familiar with the wonderful educational opportunities available to students at a variety of outstanding private day and boarding schools, and then concentrate on how to improve the probability of our students attending their school of choice. It is all about the best fit for each student."
"We are so proud that our annual Private Day & Boarding School Fair continues to be such a successful event. We are incredibly grateful to all of the secondary schools for their participation, which allowed prospective students and their families to see the variety of independent schools and provided the unique opportunity to meet face-to-face with directors of admission," said Newman.
Greenwich Education Group's Day and Boarding School Advisory Services division includes Co-Directors Vicky Newman and Muffy Fox, and Day and Boarding School Educational Consultant Peggy Hersam. Together they offer personalized assistance to families who are seeking placement for their children in private day or boarding schools. The success of the fair underlines the strength of the collaborative relationship between the consulting team and the schools. Over the past fourteen years, the team has placed more than 1200 students in top private day and boarding schools throughout the country.

More About Greenwich Education Group
Greenwich Education Group, a US Small Business Administration Award winner, is a multidivisional educational organization that strives to support every facet of a child's academic, social, and emotional development. Our NEASC-accredited day schools (Links Academy, The Pinnacle School, and The Spire School) offer individualized instruction to an array of learners. Our curricula and teaching methods are as diverse as our students.

Additionally, GEG offers a full slate of ancillary services, including tutoring, standardized test preparation, educational consulting, and college counseling. Sessions take place in our centers, at home and online. Specialized services for differentiated learners of all ages are delivered at our award-winning Collaborative Center for Learning and Development. Our philosophy of individualized education targets each student's needs by building on their strengths. Learn more about our programs at www.greenwichedgroup.com.