Our Scholars share their summer experiences at some of REACH Prep's partner programs: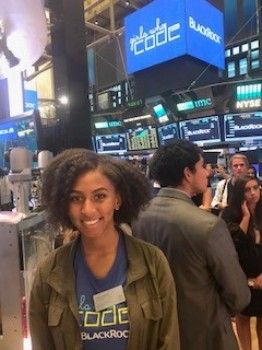 "The most memorable part of my summer was during the Girls Who Code program. They took me and 19 other girls to the IPSoft Company. During this visit we got to interact with their artificial intelligence software. The software acts as a receptionist of sorts and they call her "Amelia." Also, we were put into groups and had to brainstorm ideas of how we could put Amelia to use in real life situations. My team pitched that we can use her for emergency situations. For instance, she would recognize trigger words such as, "help", "hospital", "attack", etc. and would alert a police station or find safe locations close to you.
I learned a lot about myself from my summer experience. Girls Who Code helped me fall in love with technology. After this summer, I want to go further into my coding career and major in computer science. I want to encourage other girls like myself to involve themselves more in the field of technology."
Jordan R.
RP Cohort 17, The Harvey School '18
---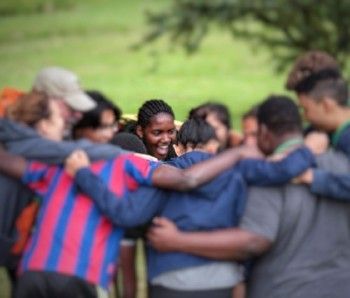 "My most memorable moment at the Global Citizens Youth Summit was team bonding on Day 2 at Thompson Island. We did a bunch of challenging group activities, such as a ladder where the distance increases between each wooden log as you get higher. No one would have been able to do it alone, especially because many people were blindfolded. It was fascinating to see how quickly we developed a sense of trust -- we had to believe that everyone had our best interests in mind and wouldn't let us fall. 
GCYS helped me make myself more vulnerable to others, especially when asking for feedback on our service projects. We became a family through our shared sense of trust and interest in one another."
Kelsey G.
RP Cohort 17, Greenwich Academy '18
---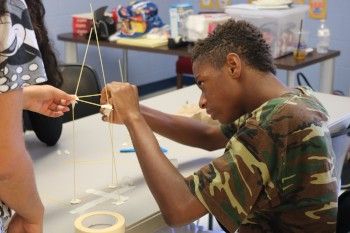 "My most memorable summer experience was definitely going to Camp Jewell. Most specifically the hike trip. It was a great way to disconnect from society and connect with nature. We didn't have our phones on the hike trip, which was a great decision made by Camp Jewell. Not having our phones helped people communicate by mouth rather than over text, and I feel it also brought me closer to everyone in my group because I was able to focus on what each person had to say. We hiked 25 miles in four days and three nights. Although I had previously done the same hike with Horace Mann School, I'm glad to have completed it a second time! We heard coyotes, saw amazing sights such as bears and flowing streams, made tents and did other things that made the camp experience all the more memorable. I'm glad to have been a part of HIKEA (the name of our hiking group because we were in Hike A).
I learned many lessons from my camp experience. The greatest lesson I learned was that "teamwork makes the dream work". This lesson is definitely going to help me in sports and in school activities like group projects because it means that everyone has to participate in order to complete a task. If you are playing basketball on a team, you can't try to be the only scorer, you have to share the ball in order to make a successful play."
Christopher R.
RP Cohort 20, Horace Mann '21
---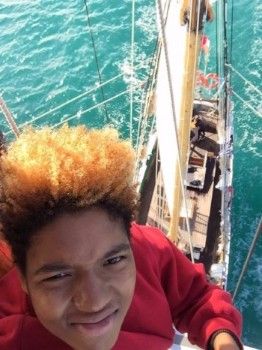 "My most memorable moment from the Student Diplomacy Corps: Aotearoa trip was when my group as well as the Maori's that we were staying with would all sit in the Wharenui at night and have in depth conversations. We would talk about anything from the Maori creation story to the correlations between the treatment of indigenous people in New Zealand and America. The group that I traveled with consisted of teens from all different parts of America. Together we would do amazing things such as go sand boarding, go to black sand beaches, climb to the top of the sail on a sailboat all whilst deeply immersing ourselves in the Maori culture like learning the Haka and staying in various Marae's. My SDC trip taught me the importance of inclusion, diversity, and cultural immersion and allowed me to meet some amazing people in the process."
Elon M.
RP Cohort 17, Hackley School '18
---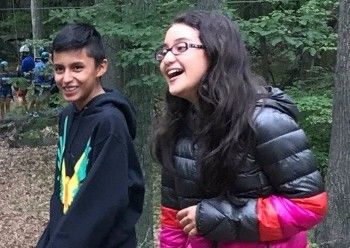 "I would like to write that I am still grateful for this experience with Great Books. One of the most memorable experiences was the dance where I enjoyed the party with my friends. Weirdly enough, I loved the solitude and independence from my family. I never got home sick as I thought I would be. Great Books is absolutely amazing, I hope nothing changes for next year. One of my favorite classes was oral story telling. I learned the art of telling a great story thanks to my teacher, Isaiah. This will help me overcome my fear of speaking in front of the class in school. Thank you again for providing me with this opportunity."
Sofia I.
RP Cohort 22, King School '23
---
Raven S.
RP Cohort 18
@ Great Books

Luis O.
RP Cohort 18
@ Summer at Brown

Diego M. and David C.
RP Cohort 21
@ Camp Woodstock

Kailah C. and Celeste B.
RP Cohort 20
@ Camp Woodstock

Betsy D.
RP Cohort 18
@ Rustic Pathways, Morocco

AJ M.
RP Cohort 22
@ Camp Woodstock

Jayla T.
RP Cohort 19
@ Long Lake Camp for the Arts

Marleyna G.
RP Cohort 18
@ Experience in International Living, Cuba and Nicaragua

Andrew R.
RP Cohort 22
@ Camp Woodstock