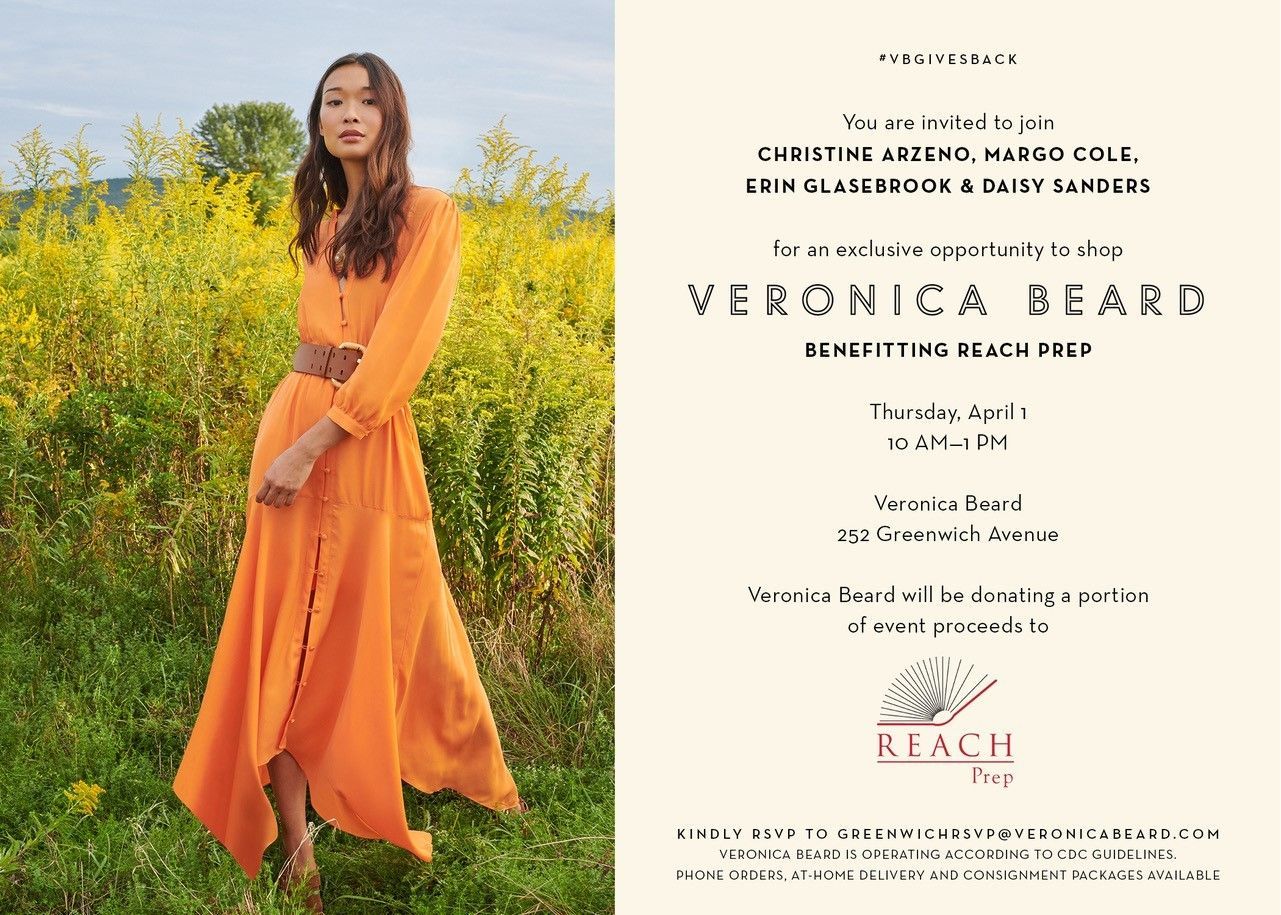 10% of sales will be contributed towards REACH Prep's mission to provide access to transformative educational experiences that empower underserved, high-achieving students to graduate from top colleges and emerge as the next generation of leaders.
Not able to attend the event during the 3-hour window on April 1st? Simply mention REACH Prep at any point during the week and the store will honor its contributions. Veronica Beard is also offering phone orders and "I Want It All" boxes for those not in town or unable to visit in person: 203-745-2881.
Questions about the event? Contact Amy Kiser at akiser@reachprep.org or (203) 487-0750 ext. 103. 
Unable to attend? Consider supporting REACH Prep with a donation:
$500 Funds the ACT or SAT prep for high school Scholar
$200 Pays for textbooks for a Scholar in college
$100 Funds a financial aid workshop for parents
$50   Provides school supplies for a Scholar