Thank you for your participation in our Virtual Wine Tasting. If you would like to support REACH Prep, you can make a donation by texting REACHPREP to 44321 or by visiting our donation page.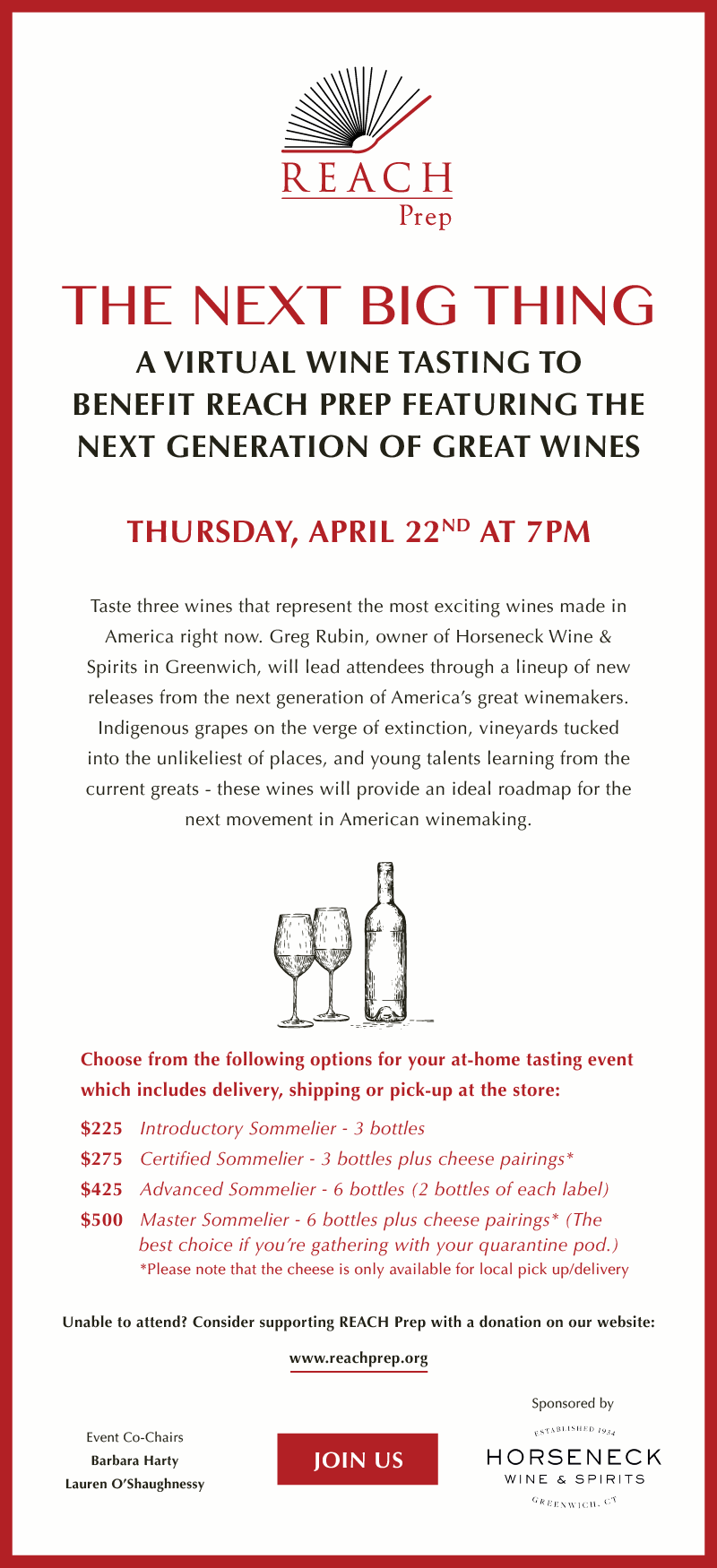 All funds raised support REACH Prep's Mission to provide access to transformative educational experiences that empower underserved, high-achieving students to graduate from top colleges and emerge as the next generation of leaders. 
Questions about the event? Contact Amy Kiser at akiser@reachprep.org or (203) 487-0750 ext. 103. 
Unable to attend? Consider supporting REACH Prep with a donation:
$1000 Funds a Summer Opportunity for a High School Student
$500 Pays for Textbooks for a College Student
$350 Provides a Chromebook/IT for one Prep Academy Student
$150 Pays for a Financial Aid Workshop for Parents