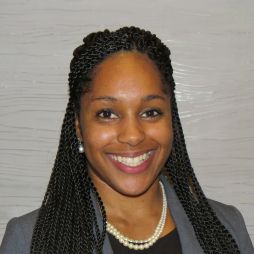 Anjelique Parnell
RP Cohort 9
Hackley School '10
Cornell University '14
Georgetown University, MBA Candidate
"Going through REACH Prep started a ripple effect of confidence for me. Without REACH Prep, I wouldn't have made the choices I did. I wouldn't have had the courage to apply to an Ivy League school or J.P. Morgan Chase & Co. REACH Prep allowed me to achieve my potential, my full potential."
Anjelique, also known as "Anj", became a REACH Prep Scholar in the spring of 2002 where she received guidance and preparation to enroll in the Hackley School in the fall of 2003. While at Hackley from 6th through 12th grade, Anj participated as a student athlete playing soccer, basketball and track & field. She was a member of the Natural Helpers program, student government, peer mentoring and led community service and diversity initiatives both on and off campus.
In 2010, Anj graduated from Hackley and enrolled as a freshman at Cornell University. At Cornell, Anj spent time practicing and competing nationally as a top recruited jumper and sprinter for the Cornell Women's Track & Field team. In her "free" time she participated in peer mentoring through the School of Industrial and Labor Relations as well as the Black Women Support Network. She also held a number of jobs while on campus. After graduating from Cornell University with a Bachelor of Science in Industrial and Labor Relations and a minor in Business, Anj joined JP Morgan in Human Resources and quickly worked her way up to an Associate position in Diversity Operations. She credits REACH Prep with setting the foundation both personally and academically and considers her accomplishments a reflection of the investment and support she received from REACH Prep from her early Prep Academy days until now.
Anj's proudest moment since starting with REACH Prep in 2002 is being accepted into The McDonough School of Business at Georgetown University where she will pursue an MBA and develop her career in strategy and management consulting. Her true passion is harnessing her energy to become a catalyst of transformation and growth. She plans to use the skills she learns from her degree to create environments and solutions for people, systems, organizations and communities to thrive and realize their best selves.