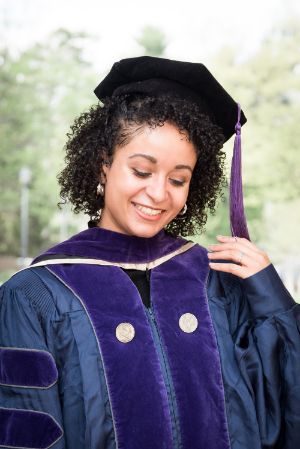 Becca Davis
RP Cohort 7
Glastonbury HS '08
Northeastern University '13
Georgetown University Law Center '18
"REACH Prep is probably one of the best things that has ever happened to me, coming in second only to the amazing parents I was blessed with. Like all REACH Prep students, I came from an underprivileged background and, after completing my additional education and training through REACH, was afforded the opportunity to go to a private school. Here's the thing about REACH Prep: it's not just that they have generous donors who pay for a better school for us; it's all of the other things that come along with that. REACH Prep gives us access to a life most of us never even knew existed."
Becca become a REACH Prep Scholar in the spring of 2000 and started as a 6th grader at King School in 2002. Becca attended Northeastern University in Boston, MA for her undergraduate degree, where she received a B.A. in Communications with a focus on Media & Film Studies.
She went on to graduate school and received a law degree in 2018 from  Georgetown University Law Center in 2018. While there, she was the Georgetown nominee for the Jan Jancin Award, a Sidney B. Williams Jr. Intellectual Property Law Scholar, and a Lester Cohen Memorial Scholar. She was the 2017-2018 Managing Editor of the GEMALaw Review [Georgetown Entertainment and Media Alliance], and a Director of Copyright & Trademark for the Student Intellectual Property Law Association [SIPLA]. She was also a member of the Barrister's Council, ADR Division, and was a finalist in the 2017 Bellamy Negotiations Competition.

Her legal work experience includes clerking for the Writers Guild of America, West, the Department of Homeland Security's Privacy Office, and HBO's Business Affairs Department. She has worked as a Research Assistant to Professor Mary Bissell, researching and analyzing ways to adjust federal programs to provide more benefits and protections to foster care youth, and to Professor Ben Golant, researching various topics related to video game law.