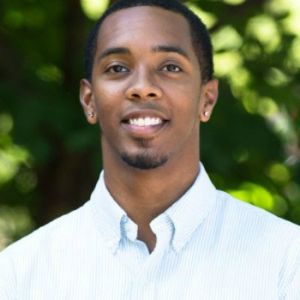 Darren Douglas
RP Cohort 10
Rye Country Day School '12
Washington and Lee University '16
"REACH Prep helps prepare talented students and groom them into strong leaders so we can pay it forward. The aspect of paying it forward didn't just stop at REACH Prep. At Rye Country Day I learned that it isn't just about self, but also for service. Not only does REACH Prep transform the lives of all the Prep Academy students, it also transforms the lives of their families and communities. My career has become a choice that indicates my values and I can only thank REACH Prep for that."
Darren became a REACH Prep Scholar in the spring of 2003 and started as a 6th grader at Rye Country Day School in 2004. At Rye Country Day School, Darren was a student athlete on the basketball and track & field teams. In 2010 Darren received the RCDS Founder's Award for community service and in 2012 he received the REACH Prep Nancy Hoffmann Scholarship, both of which exemplified his achievement, engagement, commitment and leadership both in and out of the classroom.
In the fall of 2012, Darren began his undergraduate career at Washington & Lee University. At Washington & Lee, Darren continued as a competitive athlete in both track & field and basketball while he pursued his Bachelor of Science degree in Computer Science. Throughout his four years, Darren led pitch competitions and consulting projects through The Connolly Center for Entrepreneurship. It was here that Darren honed his skills in programming, analysis and entrepeneurship. After graduating Washington & Lee University in 2016, Darren became a Venture for America Fellow where he was connected with NEU Brands, an emerging start-up company in Philadelphia. Venture for America is an organization that encourages job growth in cities that need it by connecting growing businesses with talented young professionals. He is now pursuing his MBA at UCLA's Anderson School of Management and works as a Venture Partner at Republic. Darren embodies REACH Prep's values as a conscientious, young professional leading thought and growth in the field of technology.